Conquering Snowdon from home during lockdown
11/06/2020
We're continually blown away by the innovative and exciting ways our fundraisers choose to support Rethink Mental Illness. This is especially true in these trying times. In the incredible case of Kathryn and Matt, their fundraiser involved the enormous task of running 88,250 steps indoors over 24 hours. 
Kathryn and Matt chose to cover an amazing 88,250 steps - or 44 miles - because it represented the distance from the front door of their home in Conwy to the very summit of Snowdon and back home.

How they did it

Their challenge began at dawn on Monday 27 April and they completed it in 13 one-hour-long shifts with a one hour break in between. They also ran throughout the night, taking in small power naps on their rests.
Reflecting on the challenge, they told us: "The biggest challenge for us both was the mental aspect. Running from your front door to your back door is okay for the first 100 times, but by the middle of the challenge, we had looked at the same walls thousands of times."
However, the pair added that there were many highs to compensate: "We had people cheering us on at midnight and one friend, Carl, was the first up at 6am cheering us on. It was great to see how many people joined us on Facebook Live to watch us finish and we're both pretty sure it was the adrenaline (and coffee) that got us over the finish line."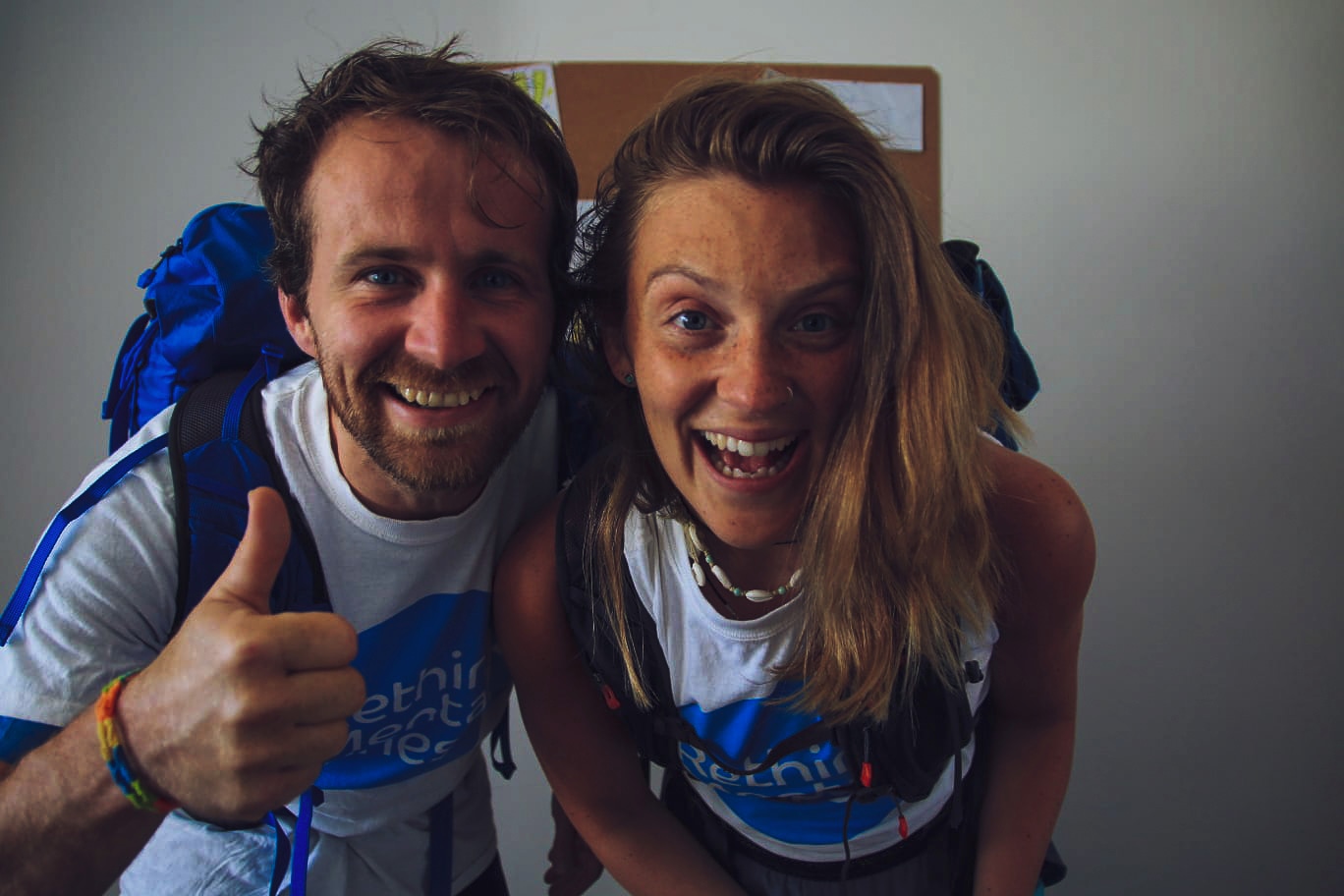 Why Rethink Mental Illness?

Kathryn and Matt told us the reason they wanted to take on this challenge for Rethink Mental Illness was "to raise awareness for those who are struggling with their mental health and raise money to improve the services available for people struggling with mental illness."
Many of us during the COVID-19 outbreak have an increased amount of stress and anxiety that we all have to deal with on a daily basis and the uncertainty ahead for some can be too much. But we're now busy planning our next challenge so we can raise more awareness and money for this great cause.

- Kathryn and Matt

- Kathryn and Matt
We can't thank Kathryn and Matt enough for all their hard work and for coming up with such a brilliant challenge. Their appeal page is still live and if you'd like to, you can still sponsor them online.
If you're feeling inspired and want to give it a go at trying your own online fundraiser, email events@rethink.org.