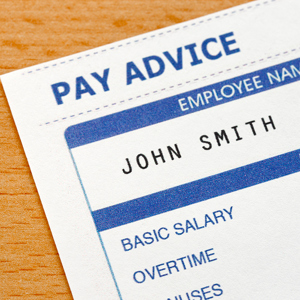 Give As You Earn
Give as you earn, otherwise known as payroll giving, is a tax-efficient way of regularly giving directly from your gross salary, before tax is deducted. This means that payroll giving is more cost-effective for you as a donor compared to setting up a regular direct debit.
How does it work?
To give you an example, if you pledge to give £5 a month, you will only be paying £4 yourself through your salary if you are a standard rate taxpayer (20% income tax) and you will receive tax relief on the remaining £1 – but Rethink Mental Illness will still receive the full £5 you pledged. The tax relief is also greater if you're a higher rate taxpayer (40% income tax). You can find out which tax bracket you are in via the government's website.
How can I start giving via payroll?
Unfortunately as a charity, we are unable to set a payroll gift up on your behalf, so please ask your HR department whether they have a payroll giving scheme in place and they should be able to set it up for you.
Please note that your payroll gift will only be active for as long as you remain with your current employer. If you move to a different employer, you will need to set up a new payroll gift.
To find out more about Payroll giving, please contact our supporter fundraising team via info@rethink.org