Schizophrenia is not a lifestyle choice
17/09/2019
Schizophrenia affects one in 100 people - it's not as uncommon as you think.  In this special blog for Rethink Schizophrenia, Jane writes about the her experiences of the condition and her journey on the road to recovery.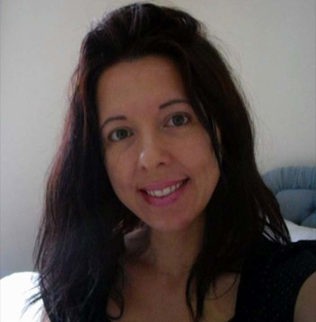 "I want people to know that schizophrenia is a condition, not a lifestyle choice. For over 20 years I've seen things that were not there, walking a blurred line between reality and fantasy. Yet I've never been violent, or obtained a criminal history, the stereotype that always comes to people's mind when they think of the word schizophrenia. I am articulate, intelligent, and have achieved good qualifications.
Living with schizophrenia has been a hard journey. By the time I began hearing voices at 14, I was already experiencing the ups and downs of bipolar disorder. At school I'd hear angels talking to me, asking me what I'd do in the event of nuclear war.
My symptoms became increasingly worrying at university. I saw a UFO outside my campus, and at night there'd be blood dripping down my walls. I'd run to the library to seek out answers terrified in the back of my mind that I might have schizophrenia. I'd ask myself constantly why it was happening. I was a good girl from a good family, that studied and worked so hard. I didn't want to see all that turn into ashes in my hands.
I lost the next 20 years of my life to recovery. In that time, I was admitted to hospital seven times, faced the horror of forced injections in psychiatric units designed to "care" for me. I was signed off sick and told that I would never work again. My family disowned me.
"As difficult as it has been, I have a passion for change. Following two decades of difficult recovery, I'm now on medication. I stuck with it despite the side effects, and its consistent use has helped me to curb the troubling voices and visions that I once had."
I've also discovered exercise, something that's become one of my ultimate joys in life. It took me years to realise that inactivity fuels my anxiety.  
Ultimately, I've had to push myself to get to where I am now, both for my daughter's sake as well as my own, but also for other's who might still be suffering, to highlight that there is another way. I now work as a writer for Amazon Kindle, living a dream that I didn't think possible for a long time.
There's a lot that I want people to know about schizophrenia. I want the general public to know how difficult it can be to live with this illness. The stigma that remains stops people accessing help every day. I want people to know that I am just like anyone else. I want people to know the name, "Jane Rowe"!
It's easy to fall into the trap of believing that the day of your diagnosis is the beginning of the end. I disagree. I've had my bumps in the road, but I've overcome them. Now, I'm a mother, an author, and yes, a schizophrenic too."
Jane Rowe is a successful novelist and author of the Desolation series. You can read more about her work via her website at www.janerowebooks.com
Help us help others
£3 a month could help to fund our Advice Service. Over the phone, it offers practical help on welfare benefits, medication, community and much more.