Feeling the summer? Join our mental health festival!
28/07/2021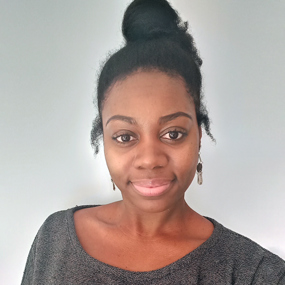 The last year and a half has been a difficult period for many young people. The challenges of an extended national lockdown, the inability to see their friends, plus the pressures of delayed exams have made it a very unpredictable year. In this blog, Bernice - the manager of our Step Up project, explains why this summer, we will be reaching out to young people and offering them a space to learn more about mental health and resilience.
Feeling The Summer is a free young people's (14-19 year olds) mental health virtual festival that will take place between the 9-13 of August and is brought to you by Rethink Mental Illness and Mental Health UK. The festival aims to support young people's mental health by providing a range of interactive events such as workshops, panel discussions and Q&A sessions.
Over the last year we have really seen young people's mental health impacted by COVID-19, so much so we now estimate that 1 in 6 young people are likely to have a mental health problem.
We have done a great deal of work over the last year, speaking with young people understanding the issues that have an impact on their mental wellbeing and have created a range of workshops and resources to address this, that we have been delivering this year in schools, colleges and youth organisations.
The workshops give young people the opportunity to explore their own mental health, learn techniques to manage their own wellbeing, and understand how to seek support when it's needed. These brilliant workshops will be available for young people to join in. 
With the help and support of young people from across the UK on the development and delivery of the festival, Feeling The Summer will give young people the opportunity to voice how they are feeling, support each other and know where to get extra support if needed during the summer holidays.
And what's really fantastic is the festival will provide us with an outlet to connect with young people that are not part of the typical mental health conversation, through the fun activities and workshops we have - including our DJ that'll be playing all week.
"Throughout the festival we will provide support around issues young people have raised, ranging from discussions on finance and money to the impact of race and body image on mental health. As well as thinking about the future and support around results day." - Bernice

We will support more young people from Black, Asian, and Minority Ethnic backgrounds, young men, and LGBTQ+ young people, as we know these groups face challenges when it comes to mental health. 
We have a great list of keynote speakers and organisations that have come together to make sure this festival reaches as many people across the UK as possible and I'm very excited to see it launch!
Please share and let people know, we want as many young people to attend the festival as possible so we can give them the support they need.
The Feeling the Summer festival runs from 9 - 13 August 2021, to find out more and book your place, please visit our EventBrite page.