Why some rules need to be followed
26/06/2019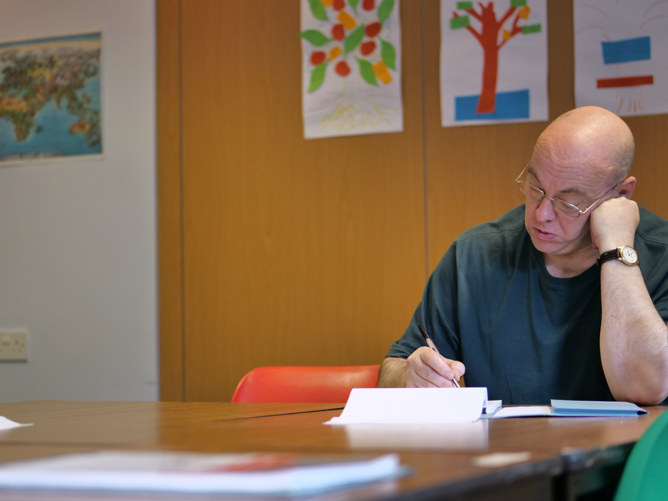 A report published earlier this week by the Care Quality Commission has found that people detained under the Mental Health Act often receive less than adequate care while in hospital.  Will from our policy team explains:
When people are detained under the Mental Health Act, sometimes hundreds of miles away from friends and family, it is important that their rights are respected. They are likely to be the most ill that they've ever been, and scared. Their protected rights, like the right be taken to hospital in an ambulance rather than in a police van, or to have staff support them to make decisions about their care, are designed to help their wellbeing during an extremely stressful time. In short, to ensure that they are treated with humanity at all times. 
The report published this week by the Care Quality Commission, the regulator responsible for inspecting mental health services throughout the country, has found that patient's rights aren't being protected. That all too often staff are unaware or unable take the decisions necessary to best protect patients when they need it most. 
The report found particular failings around patients' access to an Independent Mental Health Advocates (IMHA). 
We know from our own advocacy services, like those that we run in Springfield and Langdon, that advocates make a real difference to the lives of people detained under the Act. They are independent from health and social care services to help people make informed decisions about their care, even when they are at their most ill.
Unfortunately, the CQC have found that many patients don't have access to IMHA's, despite the fact that they're eligible for one and clinicians are obliged to tell all detained patients about how to contact the local IMHA service. This can be because staff don't always know when a referral should be made, or because they don't know what type of advocate is needed for a patient, or because there has been a dramatic reduction in the number of advocacy services in England.
"The Code can't force providers to make specific changes. So even though the law requires providers to make sure that everyone who's detained has access to an IMHA, the CQC have found that this is still not happening."
This is one of the many reasons why we need to make sure that the recommendations of the Independent Review are implemented as soon as possible. The Review proposes changes to the law, including 'opt-out' advocacy services (which would mean that detained people wouldn't have to ask for an advocate, as is currently the case) and advocacy support for other groups of people at risk of being detained under the Act.
If they were properly implemented, these changes would mean that providers were required to commission these services. But as the CQC report has found, it's not enough to require changes – we have to ensure that those changes are being delivered.
This report is a timely reminder of how much work still needs doing to ensure we're delivering a Mental Health Act that's fit for purpose; one that will protect the most vulnerable in society.
I am interested in
World Mental Health Day
We'll send you how you can take part in it, and what we have planned for it (Text TBD)