Treatment far from home has become too common
25/06/2019
New research published today by the BMA's Doctor Magazine has added further evidence to the problem of out of area treatment in mental health rehabilitation services. The figures show that 2,600 out of area placements have been commissioned in the last 3 years. 140 patients were placed more than a 7 hour round trip from where they live. Many more were sent hundreds of miles from their home.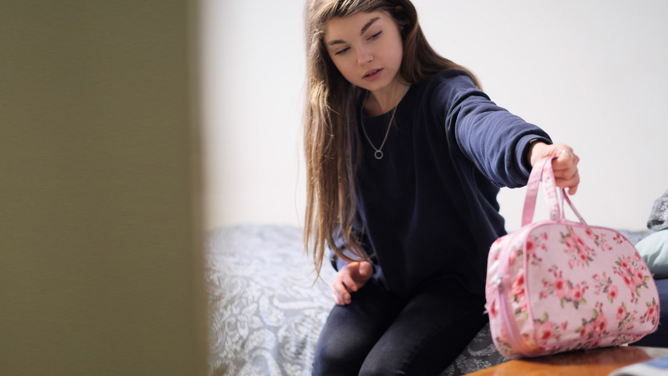 Treatment far from home has become too common for people with the most severe forms of mental illness, but better care is within our grasp. 
In a handful of cases out of area placements can be appropriate, perhaps because of the specialist needs of a patient, or because they choose to make a new start in different area. Yet most of these placements see people taken away from the places and people they know when they are extremely vulnerable without being offered the chance to be treated in their local area because the services they need don't exist.  
They represent families worrying about how they will stay in touch with their loved one and how they will remain involved in the care they receive. Out of area placements also present practical difficulties. It is often far harder for someone placed out of area to access the support they need when they are ready to return to their home community again because of poor communication or a loss of eligibility. Given these factors, it is unsurprising that patients spend far longer in out of area rehab services, at far greater cost, than if they are placed locally.


"In 18 parts of the country, no local mental health rehabilitation services are provided by the NHS. That's a population of over 5 million people. Since 2016 spending on NHS rehab beds has increased by just £2m, whilst spending on out of area services in the private sector has increased by £21m in the same period."
- Jonathan Moore, Head of Social Policy


This suggests that rather than moving towards a system where some of the most unwell people in society receive the rehabilitation services close to home, the prevalence of out of area treatment is increasing. 
Mental health rehabilitations services should be a standard part of local NHS provision. It is vital that they receive the investment needed to meet the needs of people with the most severe forms of mental illness living in each part of the country. If this happens, out of area placements will become the exception rather than the rule.
Despite today's research, we have grounds for optimism. The NHS Long Term Plan published earlier this year rightly sets out the importance people living with mental illness getting the care they need close to home. There is no clearer instance of where this principle needs to be applied than out of area placements in mental health rehabilitation services.
The implementation strategy for the Long Term Plan, which will outline of how its ambitions will be delivered, will be published shortly. This represents an opportunity to set out how the current system can be changed and how we can generate momentum needed to make mental health rehabilitation services a core part of the NHS' local offer.
Most of us would expect and receive local treatment whilst under the care of the NHS. It's only right that we extend this principle to people in need of mental health rehabilitation services too. The implementation of the NHS Long Term Plan, which set out a compelling vision for the treatment of severe mental illness, is the ideal opportunity to do so.
I am interested in
World Mental Health Day
We'll send you how you can take part in it, and what we have planned for it (Text TBD)
You might be intersted in