Not being able to talk to friends about caring leaves one in three unpaid carers socially isolated
14 March 2019
Seven national charities, including Rethink Mental Illness, come together to launch theme for Carers Week 2019, the UK's drive to raise awareness of caring.
One in three unpaid carers (32%)[1] looking after a loved one who is older, disabled or seriously ill has felt lonely or isolated because they are uncomfortable talking to friends about their caring role.
A further third (32%)[2] say they feel socially isolated at work because of their caring responsibilities.
Despite the huge contribution of unpaid carers to society, an overwhelming majority (74%)[3] feel their caring role isn't understood or valued by their community. An unwillingness to talk about caring has for many carers created a barrier to their inclusion at work, home and in public life.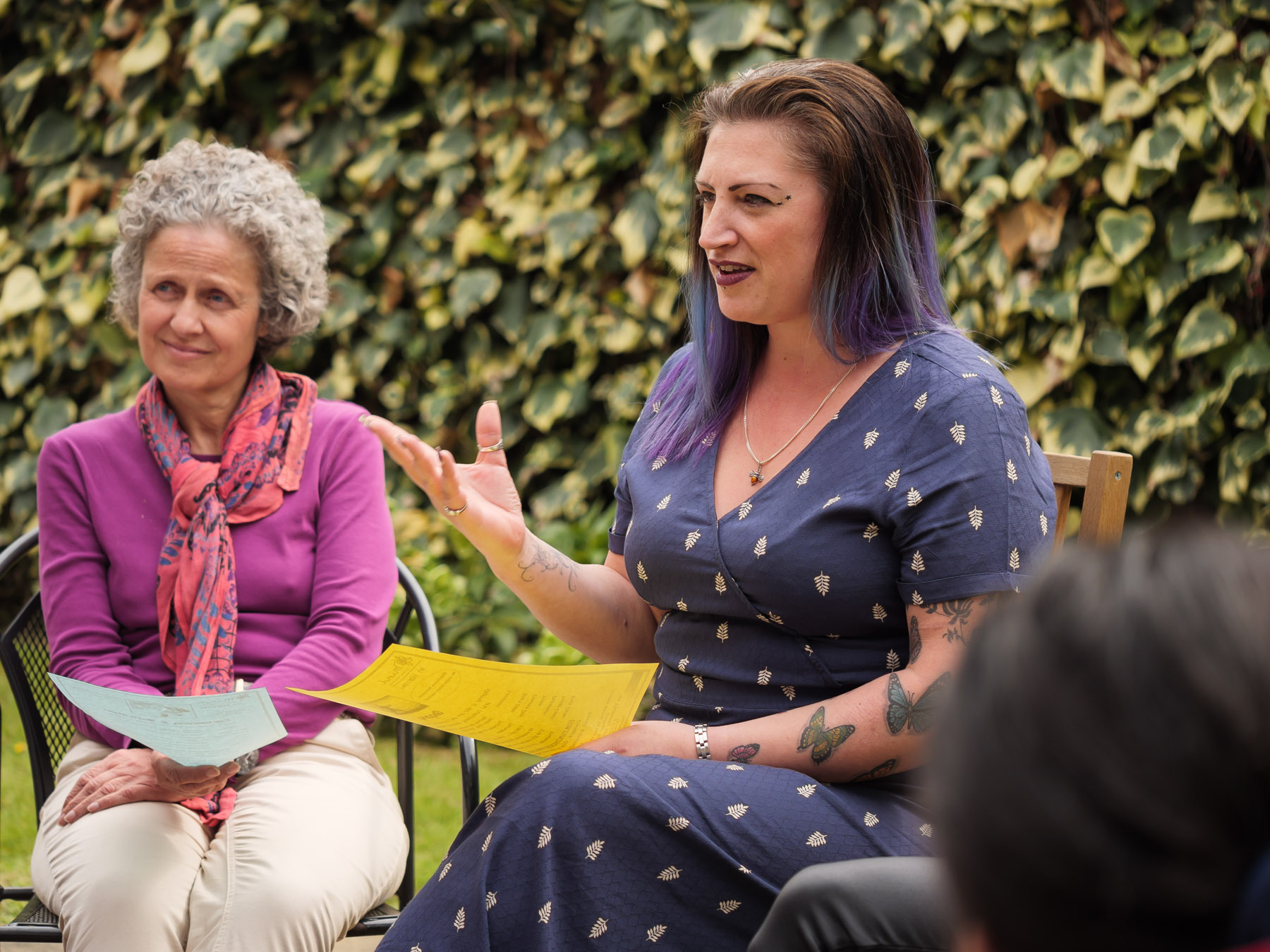 For lots of people, looking after a loved one is 'just something you do' meaning many do not recognise their caring role straight away. Nine in 10 carers (91%)[4] say they have missed out on financial or practical support - or both – because they didn't identify themselves as a carer. Three quarters (78%)[5] reported suffering from stress and anxiety as a result of missing out on support.
Yesterday seven national charities, employers, NHS and local government representatives met with the Minister of State for Care, Caroline Dinenage MP, to discuss ways of getting unpaid carers better connected to vital support in the community.
It was an opportunity for charities to highlight the support of the UK's 6.5 million carers and their enormous contribution to society and the economy.
The roundtable kicks off the theme for Carers Week 2019, the UK's annual drive to raise awareness of caring, which takes place between 10th and 16th June 2019. Celebrating its 25th anniversary, Carers Week 2019 will receive headline sponsorship from British Gas, part of Centrica, and will focus on 'Getting Carers Connected' to important support services, advice and information as well as family and friends.
On behalf of Carers Week charities, Helen Walker, Chief Executive of Carers UK said:
"A reluctance to talk about caring is affecting millions of unpaid carers across the UK, meaning many aren't getting the practical and emotional support they need.
"Most of us will look after someone, or be cared for, at some point in our lives so it's in all of our interests to start the conversation and speak more openly about caring.
"This year we celebrate the 25th anniversary of Carers Week and we want to see more people involved than ever before. It's a golden opportunity for all parts of the community – family and friends, employers, businesses, health and care services – to get the UK's unpaid carers connected to help and support."
Caroline Dinenage, Minister of State for Care, said:
"So many of us will care for our family, friends or a neighbour at some point in our lives but many of us don't even recognise our caring role for what it is, which means we risk missing out on vital support. Opening up the conversation around getting carers connected this Carers Week 2019 is a great opportunity to help remedy this and build a support network.
 "As a society we don't value the incredible job carers do nearly enough. It's so important that we work to make sure carers are connected to all parts of their community and raise awareness of their incredible contribution to ensure they feel comfortable to share their experiences and seek support."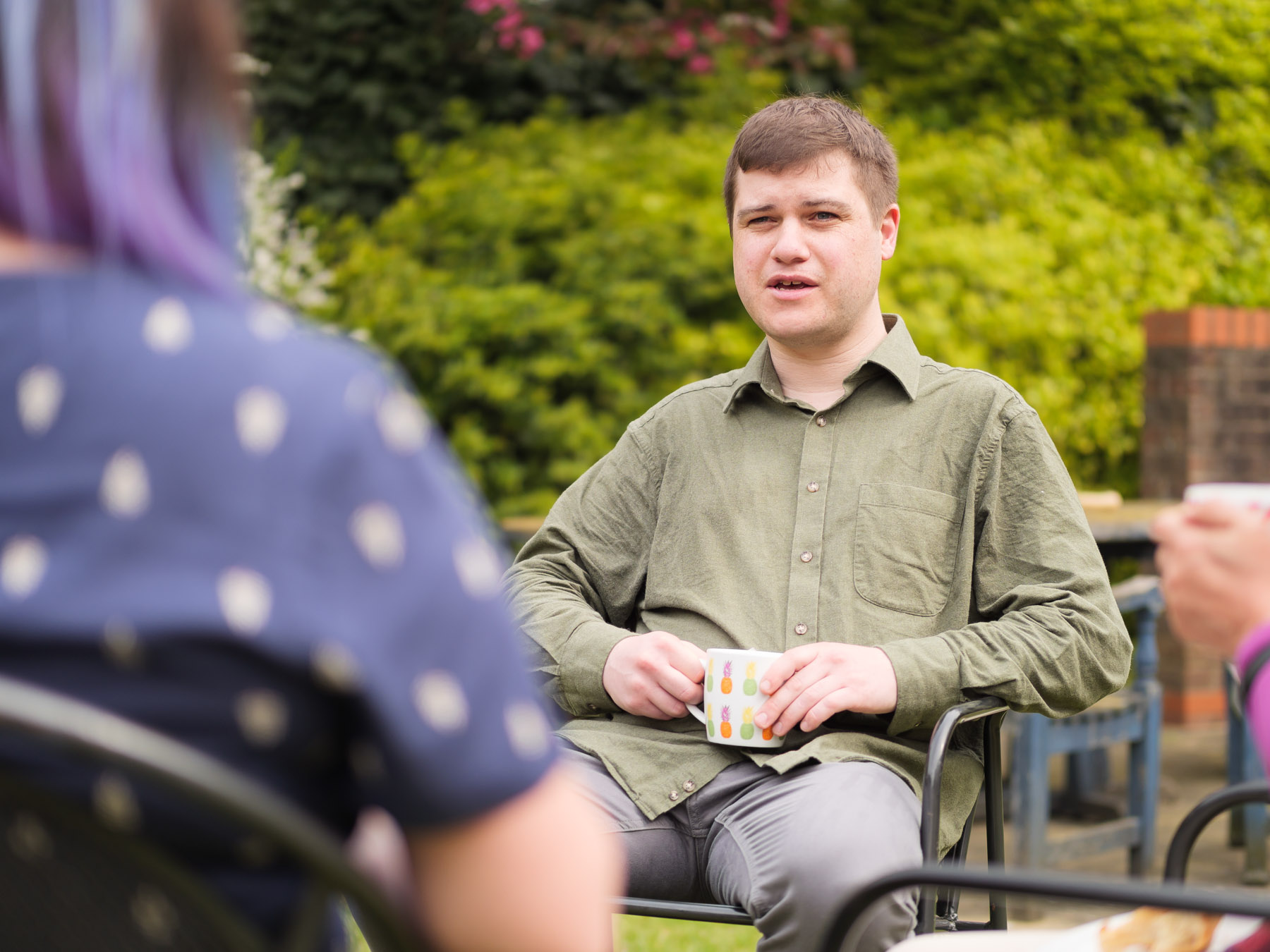 Carer Melanie, 58, who cares more than 60 hours a week for her younger brother Nick who has Huntington's disease, spoke about challenges she faced finding information and support:
 "When I started caring for my brother in 2016 it felt as if we'd both fallen through a black hole in space. As well as the frightening deterioration in his health, I was overwhelmed with the sheer bureaucracy involved in accessing support services, who to talk to and how long it took, all in my own time.
"Organisations don't seem to realise how many hoops unpaid carers have to jump through again and again just to get simple things in motion. While the NHS have provided some great support there is little joined up practice between local authorities and social services, despite willingness from many of the staff.
"I'm indebted to my husband and a few close friends who have helped to pick up some of the strain. In Sheffield we're also fortunate to have a multi-disciplinary service that provides support for people with long-term neurological conditions.
 "Disability is fairly public these days but there's still a lack of comprehension about what it means to be disabled - or caring for an impaired person - mainly because so much of it is invisible to the outer world."  
Disability is fairly public these days but there's still a lack of comprehension about what it means to be disabled - or caring for an impaired person - mainly because so much of it is invisible to the outer world.
Coming together for Carers Week 2019 are Carers UK, Age UK, Carers Trust, Motor Neurone Disease Association, MS Society, Rethink Mental Illness and Sense. The headline sponsor is British Gas, part of Centrica, and Nutricia Advanced Medical Nutrition is the supporting sponsor.
Media contact
Case studies and spokespeople are available on request.
For media enquiries, please contact Carers UK who are handling media queries for Carers Week:
020 7378 4937
07534 487 027 / 07941 273 108 (out of hours)
Notes to Editors
About Carers Week 2019
Carers Week will take place from 10-16 June 2019 across the UK.
Carers Week, established by Carers UK 25 years ago, is an annual awareness campaign which takes place to celebrate and recognise the vital contribution made by the UK's 6.5 million carers. It is also a time of intensive local activity with hundreds of events planned for carers across the UK.
Website: www.carersweek.org
Twitter: @CarersWeek #carersweek
Facebook: www.facebook.com/CarersWeek
There are lots of different ways to get involved in Carers Week. From sharing information with a struggling friend, to handing out leaflets at your local GP's surgery, we all have a role to play to help get carers connected.
Visit the Carers Week website (www.carersweek.org) and:
Pledge your support for Carers Week by spreading awareness of caring, as well as ways carers can get connected in your town
Run an activity or event and resister it on the Carers Week website so that others can find it
Follow Carers Week on Twitter @CarersWeek and use the hashtag #Carersweek
Like Carers Week on Facebook (www.facebook.com/carersweek) and join in with the conversation
What is a carer?
A carer is someone who provides unpaid care and support to a family member or friend who has a disability, illness, mental health condition or who needs extra help as they grow older.
For some, taking on a caring role can be sudden: someone in your family has an accident or your child is born with a disability. For others, caring responsibilities can grow gradually over time: your parents can't manage on their own any longer or your partner's mental or physical health gradually worsens.
The amount and type of support that carers provide varies considerably. It can range from a few hours a week, such as picking up prescriptions and preparing meals, to providing emotional support or personal care day and night.
Caring will touch each and every one of us in our lifetime, whether we become a carer or need care ourselves. Whilst caring can be a rewarding experience, it can also have a huge impact on a person's health, finances and relationships.
The Centrica and Carers UK partnership
Carers UK and Centrica, the parent company of British Gas, have entered into a strategic partnership, building on a 15-year relationship which has helped Centrica develop leading policies to support employees who are carers. This includes paid care leave and a thriving UK carers' employee network.
Centrica is helping raise awareness of the challenges facing the care community and launching a number of initiatives designed to help to solve those challenges. 
About Nutricia Advanced Medical Nutrition
Nutricia Advanced Medical Nutrition pioneers nutritional solutions that help people live longer, more joyful and healthier lives. Nutricia helps to address some of the world's biggest health challenges including age-related conditions and chronic disease, such as frailty, cancer, stroke and early Alzheimer's disease. For more information visit www.nutricia.co.uk