"A perfect fit" - Maria and Roy's supported housing journey
29/03/2022
Roy was contemplating taking his life as Maria was thinking about applying for a job at Rethink Mental Illness. They met, became friends, bonded over dogs, and the rest, as they say is history…
Pivotal moment
Roy: Another sleepless night and as I looked out across the railway tracks beneath my window on that cold and grey October early morning, it was the perfect day to do the final deed. For weeks and weeks, I'd been in a deep depression: my life was devoid of hope, inspiration or tangible worth and meaning. The previous months had spiralled into endless self-neglect, disassociation and inertia. With my life being truly "off the rails", it seemed to make perfect sense to end my life on the rails...
Maria:  Sitting at the breakfast bar with a coffee flicking through Facebook I came across a vacancy for a 'mental health recovery worker' which immediately caught my attention and interest but:
I wasn't looking for a job
I had no idea what a mental health recovery worker was
I had no experience in this area at all
The location was an hour's drive away so not exactly local!
Before I knew it, I was putting my CV forward and my application was in!
Background
Roy: 18 months before that morning, I'd moved 100 miles away to a new town. Things hadn't been working out for me back home. The bipolar diagnosis helped make some sense of my life but it wasn't a fix to the chaos and precarious nature of my existence. A fresh start was what I felt I needed. Whether I was running away from my problems or it was a wholly necessary change of circumstances remains unclear but here I was, stuck in a room in a place I didn't know, lost, alone and with nowhere and no-one to turn to. Re-establishing myself in a new environment hadn't worked out. Getting connected with mental health services in this area hadn't happened. I'd fallen through the cracks. Keeping on top of my finances and taking my medication was too much for me to handle.  
Maria: I had put myself forward for furlough and then voluntary redundancy after working for the same company for 25 years. I had loved my job as a business development manager, but it was full-time and full on! I had recently become a grandmother so at 55 I decided to take early retirement. I was thoroughly enjoying my newfound freedom to socialise, spend time on hobbies and learning new things. It felt like a glorious long hot summer even with the lockdowns and Covid.
The journey
Roy: The journey begins where it all almost ended. The police and ambulance services picked me up from the railway embankment and I was taken to a psychiatric ward. Over the next few weeks, I was back on medication and responding well. However, through this period I was effectively evicted from my lodgings and was considered homeless. My Community Psychiatric Nurse (CPN) and Care Coordinator worked hard to find me a placement in supported housing as we'd agreed this would be most beneficial for me.  
Maria: Having submitted my application, I didn't give it another thought as with no relevant experience I was pretty sure nothing would come of it. So, it was a great surprise when I was contacted to attend an interview.  I turned up at my interview wearing high heels, a bun in my hair, clutching my notes and my new handbag purchased for the occasion. I sat nervously on the edge of the sofa in the office and met two of the loveliest people who I knew straight away I had nothing in common with. Nevertheless, we chatted, and they made me feel welcome. 
Feeling like a fish out of water I was called into the 'formal' interview with the service manager and a manager from elsewhere in Rethink Mental Illness. "You look very formal", was the opening line…  I felt I answered all the questions competently, but it wasn't until they asked me about my experience of mental health that it really 'clicked'.
Roy: Luckily, as my time to be discharged arrived, a room became available at a Rethink Mental Illness establishment. I was able to visit, view the room, meet the staff and get an outline of the support available. It seemed a perfect fit for me and a few days later, I moved in!  
My original key worker did all the initial moving in support including ensuring I was getting all the benefits I was entitled to. I was then introduced to Maria, and we worked together on a support plan and setting goals.  We hit it off immediately and among other things, we bonded over our love of dogs. I am a whippet fan and Maria has a shih tzu called Riley. To my delight, she brought him in to the house!
Maria:  I got the job! I first met Roy when he came to visit the house and joined us for one of our Christmas dinners, and shortly after moving in I became his key worker. Roy and I hit it off straight away. One of our first conversations was about our dogs. We bonded over our love of them. I have a shih tzu which is an important part of my life, so it was brilliant to hear Roy had a dog too.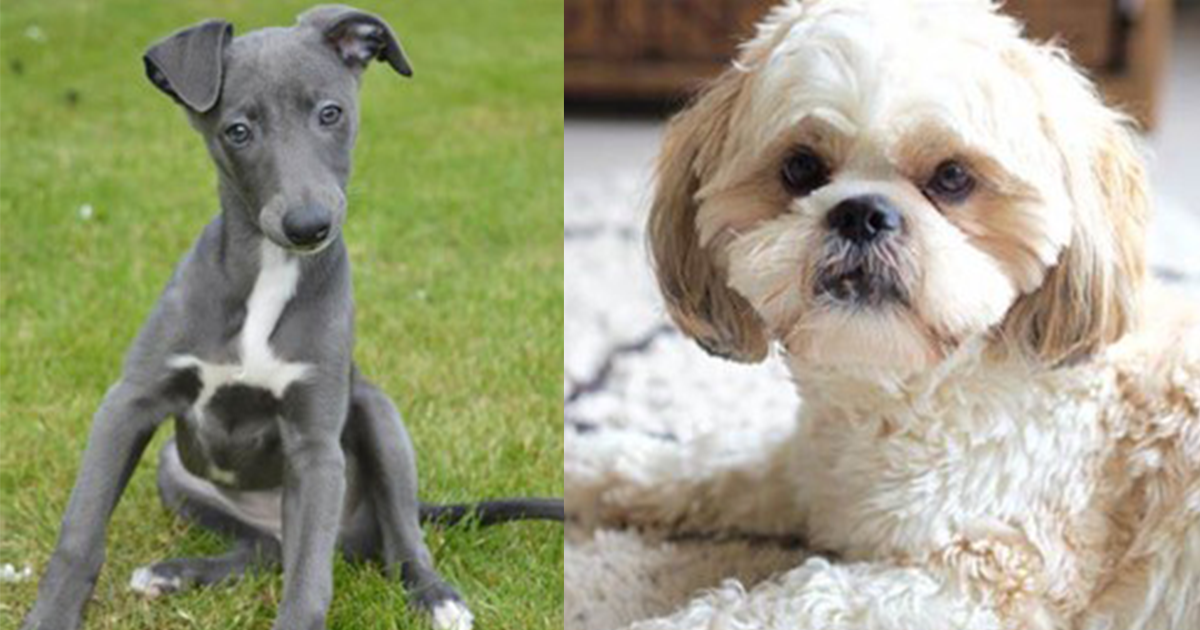 Where I am now
Roy: Almost a year down the line and I'm the best version of myself that I've been for 10 years or more. The support and care I've received here has led me to a much happier and healthier place. I've made new friends and built new connections. My keyworkers have helped me find voluntary work, which has boosted my self-confidence and sense of self-worth. For the first time in a very long time, I have hopes for my future and am able to focus on achievable goals. None of this would have possible without the amazing staff here and the incredible organisation that is Rethink Mental Illness! I am currently on the housing list and soon hope to have a home and a dog of my own. I know I will have the support of Maria and Rethink Mental Illness during this time. 
Maria: A year into the role I feel I have found my vocation and am working in a job I love. I believe what we do here is truly valuable and much needed. I have been nothing but impressed with the induction and training offered by Rethink Mental Illness, and the support of the most amazing team I have ever worked with is humbling and has helped me grow, learn and develop in the role and as a person. Roy and the other residents I have worked with have been some of the nicest people I have met in my life; they have inspired me, made me laugh and cry but mostly have given me faith in the human spirit and how we can all triumph over adversity.