The government's announcement of the long-awaited reform of the Mental Health Act
10/05/2022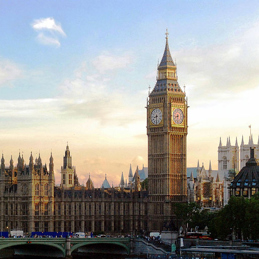 After many years of campaigning, we are delighted by today's announcement that the government will publish draft legislation to reform the Mental Health Act.
Rethink Mental Illness' Recovery and Secure Care Manager, Ian Callaghan, who has experience of being detained under the Act, reflects on what this announcement means:
'I'm delighted that the government is bringing forward a new draft Bill to update the Mental Health Act – it's been a very long time coming and it is several years since the Independent Review of the Mental Health Act made its recommendations. I was part of that Review, I shared my story, I sat on the Advisory Panel and we're now seeing our work finally being taken forward.
"As someone who has been detained under the Mental Health Act for long periods of time and experienced the original Act first hand, the changes can't come soon enough. I'm really pleased the government is bringing forward most of the recommendations of the Review, so that it will be enshrined in law that people will be treated and supported by principles of what good care should always be – to have more choice and control over the care we receive, to be treated as individual people, to be cared for in the least restrictive way and for our care always to have benefit to our mental health.'


So, what might we see?
There's not enough space here to talk about all of the important parts of these laws that need reform. But we have highlighted three things we hope to see in our blog last week.
What the draft Bill won't do?
While a new Mental Health Act will improve people's rights and involvement in their care when they are detained, it will not reform mental health services more broadly or provide the funding that we know is needed. We are working hard with partners to transform community mental health care to help prevent people from reaching crisis in the first place but there is more to do to make sure that everyone gets the care they need.  Looking beyond the health service, we are challenging wider government policies, such as those of the Department for Work and Pensions, which drive poor mental health and hinder recovery.
Although reform of the Mental Health Act is a key part of making sure treatment and care improves for those detained under it, there is so much more that needs to be done to ensure that people severely affected by mental illness get the right care and support at the right time.
What Happens Next?
The reform of the Mental Health Act is long overdue. People severely affected by mental illness deserve this vital change to their care.
This announcement is just the start of the legislative process. We will now await a draft Bill which will provide the detail we need to understand what new changes are proposed and may become law. As the announcement stated that draft legislation would be introduced this year, we expect that the Bill may be introduced to parliament in the next parliamentary year. We do not know yet if there will be "pre-legislative scrutiny", which is an additional process that is sometimes used to make sure complex and important legislation is got right. And even once a new law is passed by both houses of parliament, it is unlikely to come into force immediately, as new guidance will need to be written and systems put in place.
Whatever the details of the process, at every stage we will work closely with experts by experience, the government, politicians, and our campaigners and supporters, to ensure that a new Mental Health Act will improve the way that people severely affected by mental illness are treated.
To find out more about how laws are passed through Parliament, check out this short clip: https://youtu.be/Wuk3L3tknwg
Image of Parliament at Sunset by By Mike Gimelfarb is used under Creative Commons 2. 
I am interested in
World Mental Health Day
We'll send you how you can take part in it, and what we have planned for it (Text TBD)