Resources for healthcare professionals
The physical health inequalities for people living with mental illness are one of the biggest injustices of our time. Currently, people with severe mental illness have a shorter life expectancy than the rest of the population by around 15–20 years.
This is largely because they are affected by preventable physical health conditions such as type 2 diabetes and cardiovascular problems. To help improve the physical health of people living with mental illness, we continue to advocate for changes to the health system so everyone receives the support they need to live active and healthy lives.
We are also work to ensure that the voices of people who have experience of mental health issues are at the heart of developing the solutions that are needed. This includes getting them involved with the work of Equally Well UK, an initiative which brings together a range of parties to improve physical health among people with a mental illness.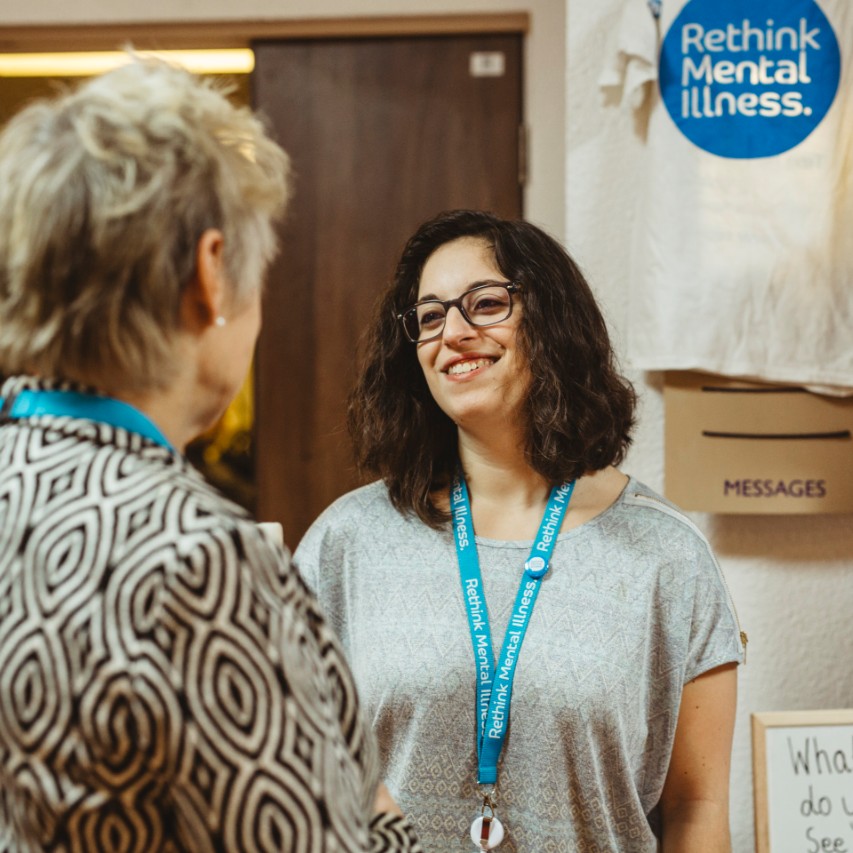 To help health professionals improve the physical health of people living with mental illness in their area, we have developed a number of resources to build confidence and raise awareness of the physical health needs of people affected by mental illness.  
These resources are designed for professionals across primary and secondary care. Please download and share them with your colleagues. 
Good health guide: you can support people you work with by sharing this guide to healthy living. It is full of practical information and helpful tips for people severely affected by mental illness.
Physical health check flyer: this resource has all the basic facts you need to know about physical health checks. It can be easily shared online or put up in a waiting room at a GP surgery.
Physical health leaflet: for people using mental health inpatient services which you can share with your patients so they know what to expect.
Physical health guide for carers: this guide can be shared with carers, families and friends of someone experiencing a mental health problem. It contains tips on medication, preparing for GP appointments and information sharing.