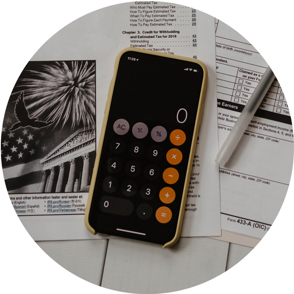 Financial issues survey
We know that for many people, there's a strong link between their mental health and money. This might be because money problems have made their mental health worse, or because their mental illness has affected their ability to manage their money.
We're starting a new chapter in our work around money, and we're really keen to hear from people severely affected by mental illness about what matters to them when it comes to finance. That's why we've launched a survey – so you can tell us your priorities.
The information gathered from this survey will help to inform our future policy work on money. That means that everyone who responds will help to make a difference for people severely affected by mental illness.
What you need to know before taking this survey
It is open for anyone with lived experience of mental illness, but carers can also respond on behalf of the person they care for. It includes questions on welfare, employment, and day-to-day financial issues e.g. having enough money to afford enough food. The majority of questions are not mandatory, but any question marked with an asterisk must be answered.
The survey should take around 10-15 minutes to complete, and you have until the end of August to do it!
How can I access the survey?
The survey can be completed online by clicking the button at the bottom of this page, and filling your details in using our online form. Everything you tell us will be strictly confidential and will not be passed onto a third party.
Can I do the survey offline?
Yes, we want to make sure this survey is accessible to as many people as possible, and we know that not everyone will have access to the internet. So, if you'd prefer to do fill out this survey on paper, you can! You can download a PDF version, which you can then print off, fill in, and send back to Freepost Rethink London.



Take the financial issues survey now