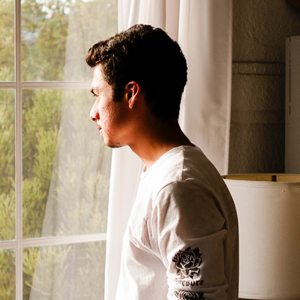 Stop Benefit Deaths
Trigger warning: self-harm, suicide, death. This page discusses self-harm, suicide and death in relation to benefits which some readers might find upsetting.
Recent coverage of the tragic deaths of Errol Graham, Jodey Whiting and Philippa Day following failures by the Department for Work and Pensions (DWP) have exposed the failures of the benefit system - we fear these cases are just the tip of the iceberg.
The benefits system is designed to be a safety net for people across the country who find themselves unable to work or in need of financial support. It is one of the cornerstones of our society and exists for all of us when we might need it. But it is desperately failing people, including those living with severe mental illness.
Our research reveals that since 2012, the DWP has set up more than 268 internal reviews into the death or serious harm of those supported by the benefits system. We know that the DWP's internal processes are inconsistent and unclear so we fear there may be many more cases that haven't been reported or investigated.
Our calls to the government:
1. Establish a full public inquiry into benefit related deaths and cases of serious harm
2. Set up an independent body to investigate future cases of death or serious harm in the benefits system.
We are working with bereaved families and people seriously harmed by the benefits system to demand answers. The DWP must restore faith in the system and prevent further tragedies. When our benefits safety net is found to be putting those it supports at risk, it is in everyone's interest to be open about what has gone wrong and what must change to improve it.
Share your story with us
We want to build a true picture of death and serious harm linked to the benefit system. If you or a loved one has been affected by this, please share your experiences with us confidentially.
By uncovering the full scale of the problem, the better our chance of getting a full public inquiry into benefit related deaths and serious harm, and a system that we can trust to investigate future cases.