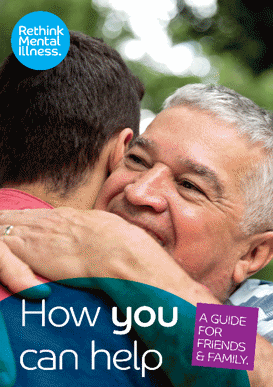 How you can help guide
Mental health issues are more common than you might think. Every year, one in four of us in the UK is affected by a mental health problem. 
If you think you, or someone you know, might be affected by mental illness, help is at hand. This guide offers practical advice on recognising the most common distress signals.
This guide is designed to help you understand the various conditions and what you can do to help. It includes helpful information about: 
Hearing voices
Extremes of mood
Self harm 
Feeling withdrawn
Panic attacks
Suicidal thoughts
Coping with Stress




Download the guide now to find out more